Fire and Ice Quartz, also known as Rainbow Quartz, is a quartz crystal with very powerful healing and manifesting powers.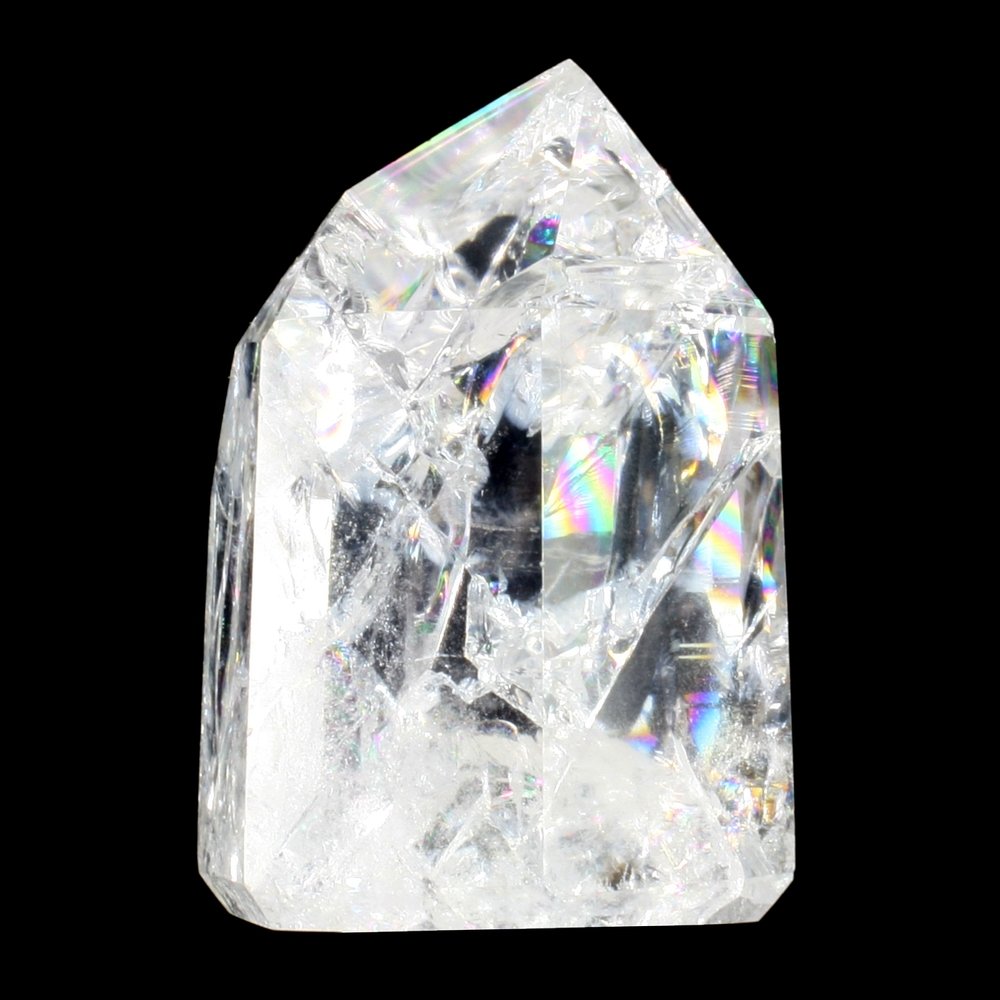 This quartz crystal is characterized by its internal fissures creating the appearance of rainbows within its crystalline matrix.
Fire and Ice Quartz Crystal Metaphysical Properties & Uses
There are several benefits, properties, and uses for this healing and energizing crystal.
Clarity and understanding.
Emotional balance.
Energizing.
Guidance to a sense of life purpose.
Expedite manifestation.
New beginnings.
Personal growth.
The quartz crystal family is known as one of the most powerful and versatile crystals for healing.
Fire and Ice Quartz is your go-to crystal when I'm looking to gain clarity and understanding surrounding your lives purpose.
There are many great times to put this stone into use.
During meditation.
While using Tarot or Oracle Cards.
During long walks.
This crystal will light up a room with the vibrant energy that emits from it.
Whether it's a tower or point, it's sure to bring you into alignment with the vibrational frequency of your desires.