How to Use the Metaphysical Properties of Pink Calcite
Now that we understand crystal's beauty, energy, and healing properties, let's talk about how to use it.
How to use pink calcite crystal: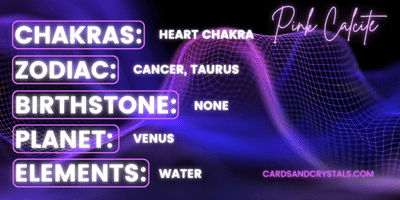 1. Setting intentions
Holding these pink crystals in your left-hand while softly and gently setting your daily intentions is a compelling use of these crystals.
Start with a clear mind free of thought and watch your desires manifest into reality.
2. Meditation
Pink calcite is excellent for removing the resistance to thoughts entering your mind while meditating.
Our monkey minds love the chatter, and this crystal allows thoughts to flow through us instead of being resistant to them.
3. Reiki healing
Reiki is all about moving energy through the body by unblocking chakras.
Energy stuck in the heart chakra will begin to flow when you place this gemstone over your heart while lying down, either to rest or at bedtime.
4. Decrease anxiety
Lifting the tension of stress and anxiety of holding on to our emotional attachments is a gift this stone offers.
Use these crystals to release the grief and guilt of your past and fears of the future.
5. Feel self-love
A powerful way to use this crystal is for self-love and self-acceptance.
Use it as a pendant or necklace, allowing its positive energy to be close to your heart.