The best crystals for manifesting by intention are:
Manifesting money – Pyrite crystals
Manifesting love – Rose Quartz crystal
Manifesting success – Green aventurine
Manifesting a specific person – Clear quartz
Manifesting abundance – Citrine crystals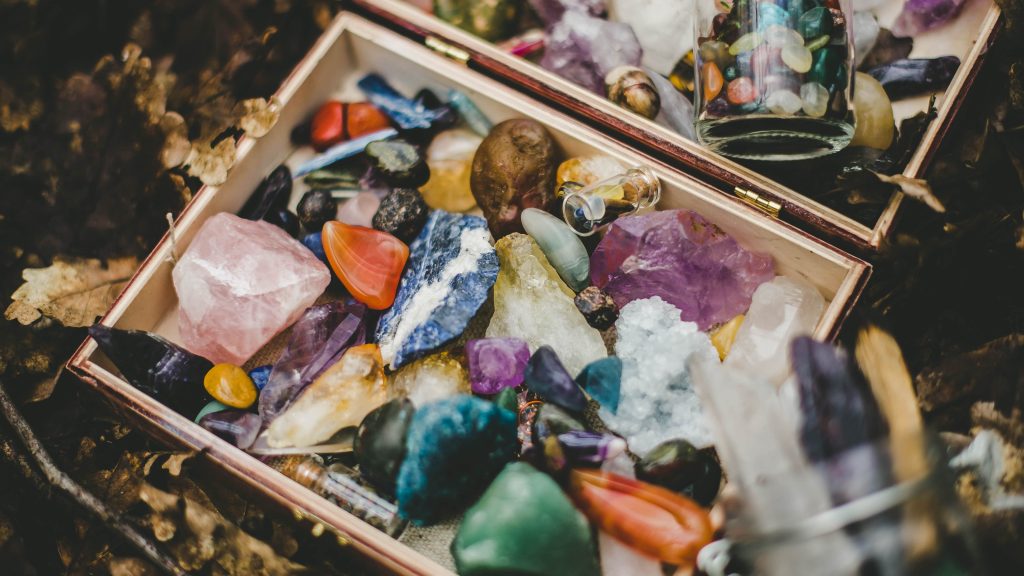 Manifestation crystals provide an important tool in helping to activate the laws of attraction and law of vibration in order to achieve your desired outcomes.
Crystals work by managing your energy field and bringing you into alignment with that which you desire.
Let's say for example you are looking to manifest abundance.
Everything in life vibrates and pyrite is a money stone that vibrates with an energy that can align you with money, a new job, or a better career path.
It's extremely important to understand that crystals are a tool and not the end-all be-all solution.
The key to truly manifesting money and abundance is to become the type of person who possesses money and abundance.
Use crystals to supplement an identity shift and you will experience more abundance and money than you'll ever need!
Crystals for Manifesting Positive Energy Flow
The manifestation process involves focusing the abundant energy of your thoughts on creating a crystal clear picture in your mind of what you desire.
Crystals and manifestation work best together when you activate your imagination in a way that creates this powerful vibrational frequency.
Many cultures have used crystals for manifesting and healing for thousands of years
It's difficult to manifest when a blockage occurs within your energy field.
Crystals are the best tool to remove these energy blockages to allow positive energy to flow and attract more of what you want into your life.
When we speak of blockages these often show up in the form of self-limiting beliefs.
I'm not good enough.
Mistakes and failures are bad.
I'm not worthy.
Different crystals help manifest different energies and different wishes.
Therefore, choosing the right crystal for expressing your intent is critical.
The following is a comprehensive guide for choosing an ideal crystal to use.
Crystals for Manifesting Love & Connection
Manifesting love requires you to first fall in love with yourself.
We've all heard the expression, "You can't love others until you love yourself."
It's because it is 100% true and is the definition of self-love.
This leads to an unhealthy relationship with themself and in extreme cases, self-isolation.
How do healing crystals help with self-love?
Crystals for manifesting love magnify the energy flowing through the heart chakra.
The heart chakra is the main chakra for love and connection.
Crystals that support positive energy flow through the heart chakra have tremendous manifesting power.
The most powerful crystals are those that work in harmony with your heart chakra as well as on your solar plexus chakra, sacral chakra, or root chakra.
The crystals below serve the purpose of creating a harmonious and happy relationship with not only yourself but your twin flame as well.
Malachite
Malachite crystals are a powerful tool for surrendering and expressing a loving feeling.
Malachite is an ideal crystal for those who wish to manifest love without compromising their standards.
This stone helps connect with your heart.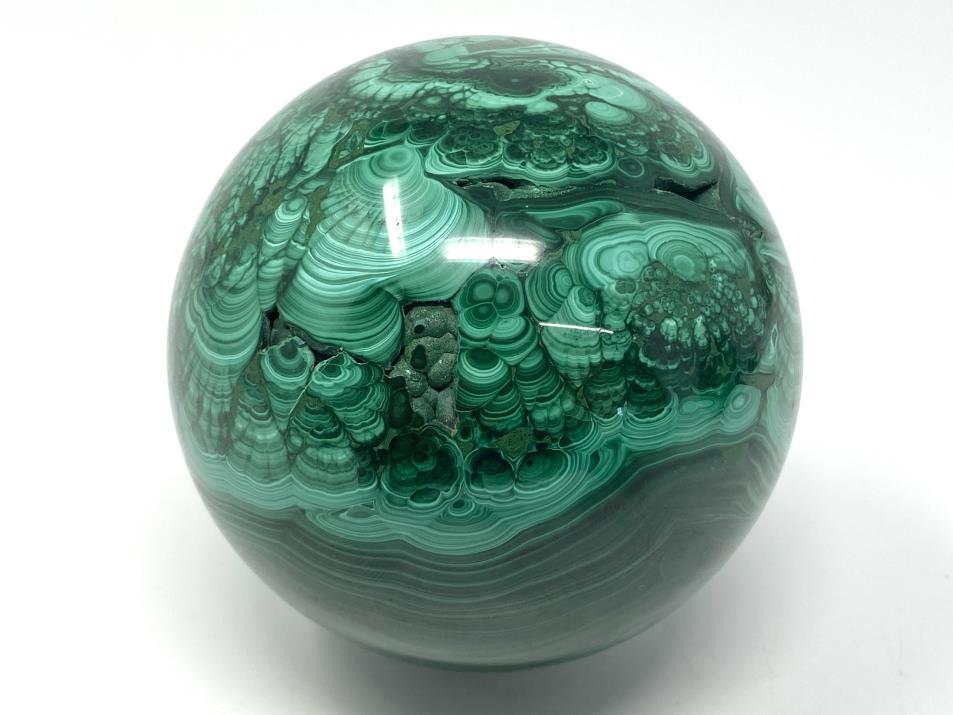 Get rid of all distractions, calm yourself, breathe through your nose and mouth and leave the rest to your Malachite stones.
Crystals for Manifesting Money & Abundance
What's the best crystal for manifesting abundance?
Pyrite is the best manifestation stone for manifesting abundance.
This money stone looks valuable with its metallic appearance, shine, and glimmer.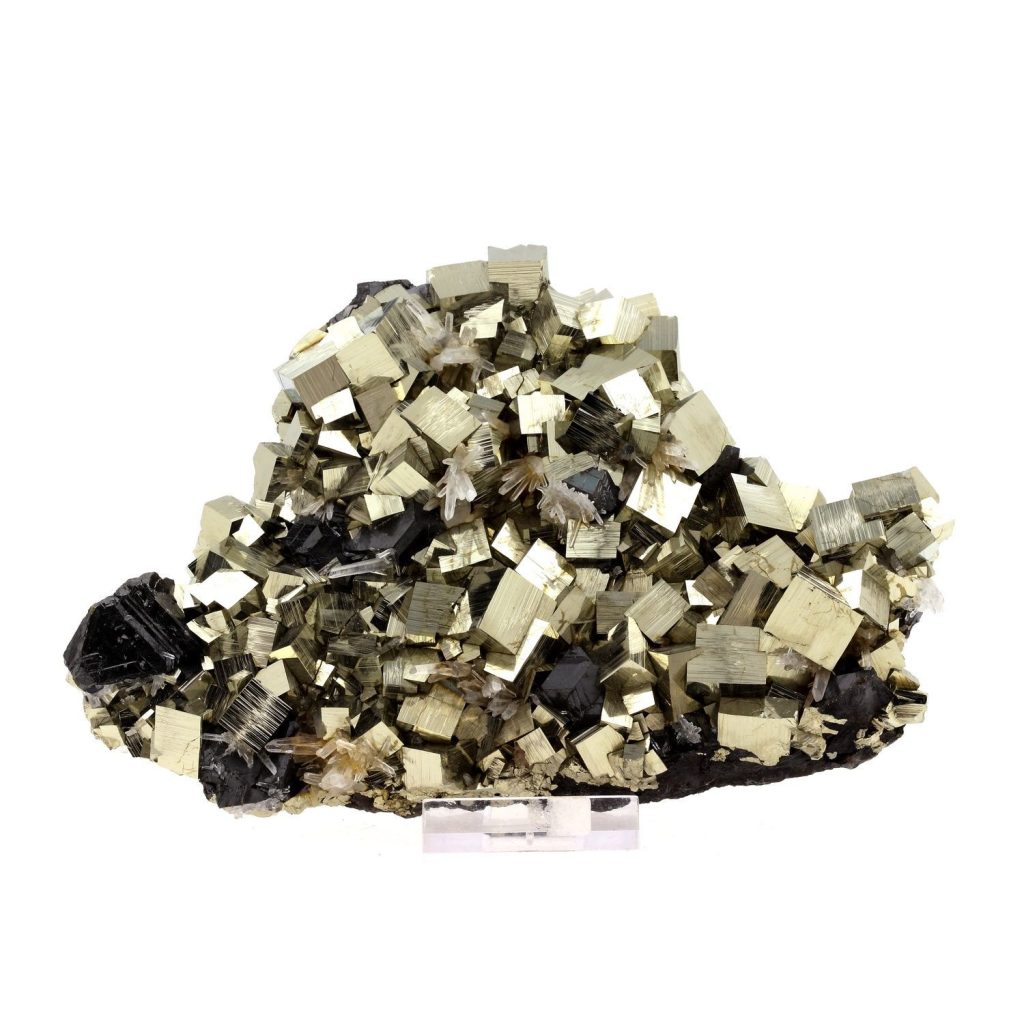 Pyrite is an abundance stone that removes negative energies from the solar plexus chakra.
These negative energies are replaced with the inner strength to increase one's self-worth.
When discussing the best crystals for manifesting abundance, we speak of earthier colors such as brown, yellow, and green.
The powerful healing crystals also ground excess energy within the solar plexus chakra.
The spiritual enlightenment and mental clarity experienced by imaging your future wealthy self as if you've already made it is extremely powerful.
Our own unique power lies in our ability to imagine our desired self and feel the emotions of that desired self in this very moment.
Use your imagination to create a sense of inner peace as opposed to inner resistance and abundance will flow to you.
Green Aventurine
Aventurine comes in many colors such as blue, green, red, orange, yellow, and white.
Green aventurine is the most common.
Green aventurine is one of the best crystals for moving blocked energy in your heart chakra.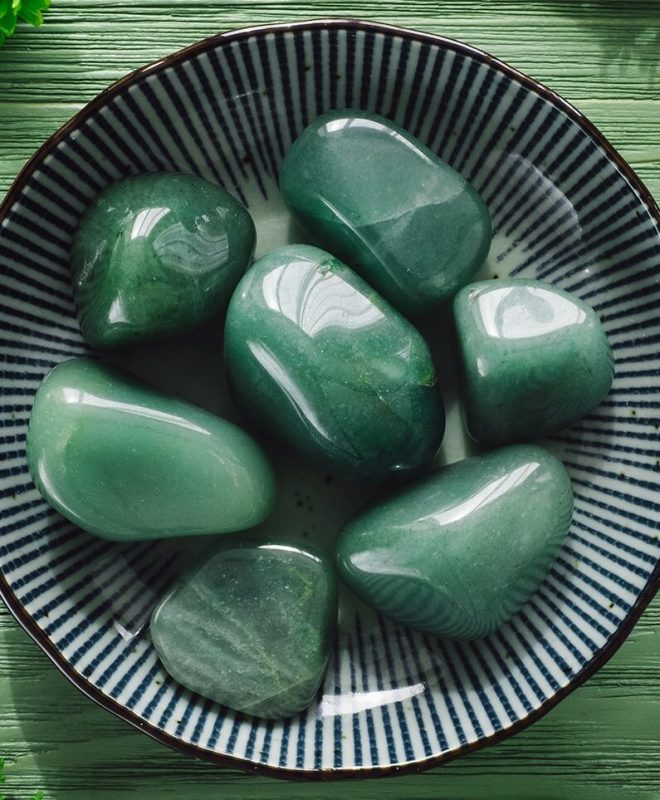 Green Aventurines crystals are most famous for being a stone of opportunity, believed to offer money-making opportunities.
If you are looking for an opportunity or want to find a new career it will help you achieve it.
You'll be successful, able to attract wealth and success, and many more things.
Keep it in my pocket and purse whenever possible.
Crystals for Manifesting a Specific Person
Crystals create soothing energy and prepare you for unconditional love by activating your personal power to love yourself and love others.
Rose quartz crystals for manifesting a specific person evoke spiritual energy and inner strength that attracts the right person to you at the right time.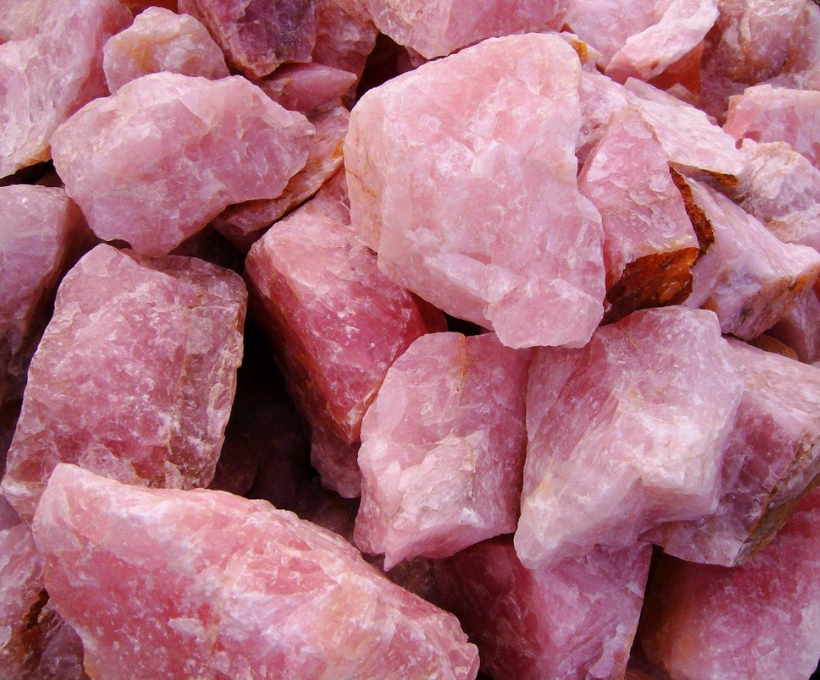 Don't force love yet instead use the power of these healing stones to amplify the manifestation process.
Use rose quartz to let your divine feminine energy flow free of resistance through your entire mind and body.
Wearing crystals for manifesting a specific person over your chest is a great way to bring the positive energy of your crystal closer to your heart.
Gaining clarity on defining your specific person is extremely important as well.
Imagine them in detail as this mental clarity will help you form a clearer picture of who they are, how they think, how they love, and what makes them tick.
Manifesting works best when you paint the clearest picture of your desires in your mind's eye.
Crystals for Manifesting Success & Wealth
These crystals can help in the cultivation of a rich and abundant life.
Citrine is a great stone for removing the negative patterns of thought you have surrounding money.
The negative energy surrounding money is what holds most of us back from having it.
Self-limiting beliefs around money include:
Money doesn't grow on trees.
Money is hard to come by.
You've got to work hard to make money.
The rich keep getting richer.
Create more positive thinking when it comes to your narrative around money and money will flow more easily to you.
Citrine
One of my favorite manifesting crystals is Citrine.
You will be given the abundance & wealth you seek through the energy emanating from Citrine.
Citrine is a great crystal to manifest abundance, wealth, and success.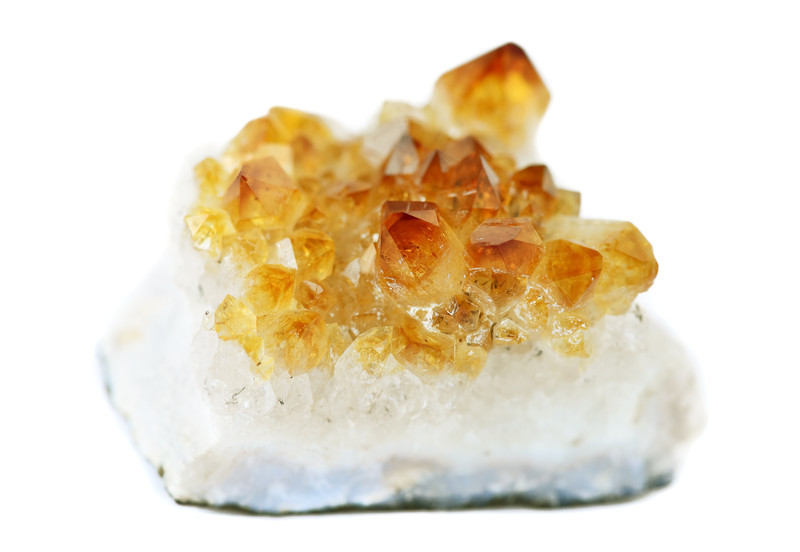 This bright stone brings happiness and prosperity, boosts your power, and clears negative energy.
Citrine is a powerful crystal intended to help you realize your dreams and achieve your goals.
It's the perfect crystal for your office, desk, or in your purse.
Green Jade
Jade is one of the most valuable gemstones you will ever find.
Green jade symbolizes the wealth of humanity for centuries.
Its crystal manifestation power moves energy through blocked chakras.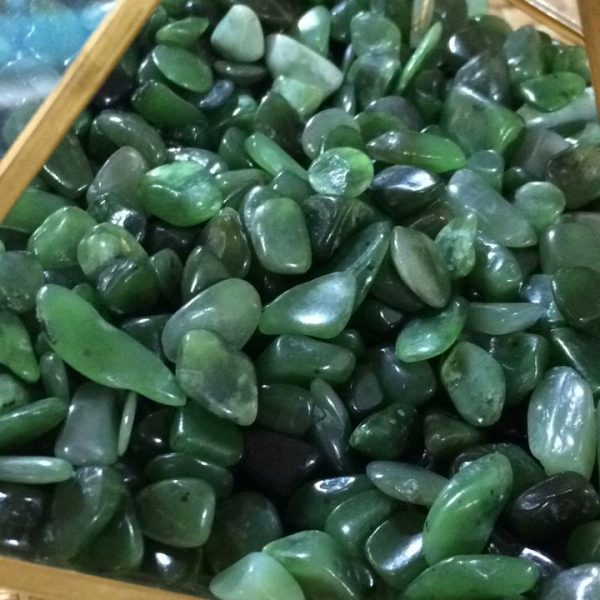 The Aztecs and The Mayans were some of the first to harness the power of these healing stones.
Green jade can be cleaned and touched by water and is a powerful manifesting crystal for luck and prosperity for those who possess it.
Crystals for Manifesting Peace and Serenity
We all could use a little more peace and serenity in our lives.
Let's talk about the best crystals for manifesting the peace and serenity you have long been awaiting!
Hematite
Hematite is the best crystal for manifesting peace and serenity when you've been under a lot of stress.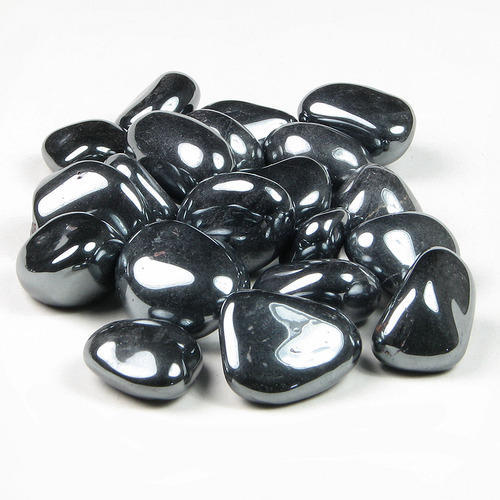 Hematite's shiny and black and almost looks like an oil slick when light hits it just the right way.
This dark stone is perfect for absorbing negative energy.
Its grounding properties make it perfect to have around when times get tough.
This is the best crystal for manifesting peace and serenity when you've been under a lot of stress.
This crystal unblocks negative energy from your root chakra.
Place this protective stone between you and those who induce stress in your work environment.
Like other crystals that are dark and absorb negative energy, Hematite needs to be cleansed often.
This and black tourmaline are a must when in the presence of negative vibrations.
Grey Botswana Agate
Grey Botswana Agate helps you in getting rid of evil spirits and is a protective stone.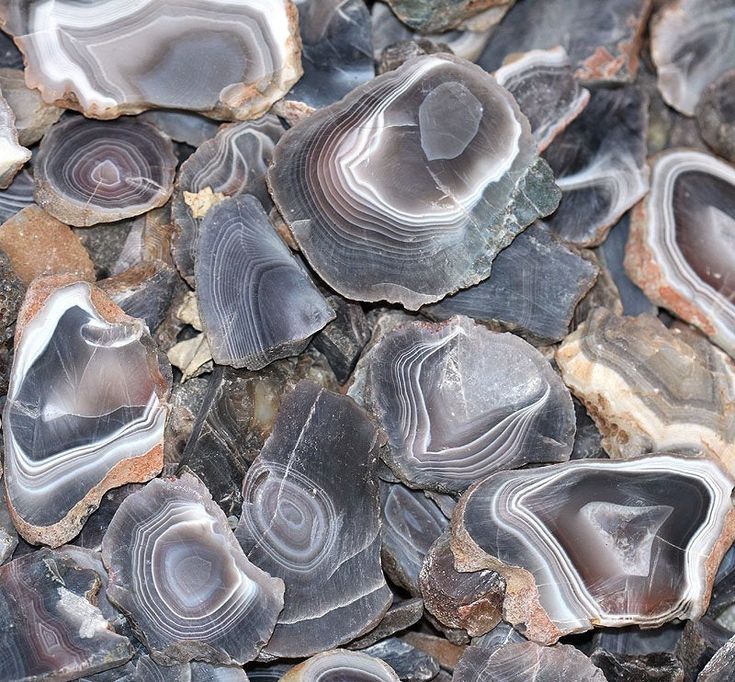 It soothes loneliness and helps you better manage challenging emotions.
Grey Botswana Agate crystals are a symbol of freedom and calm.
This is one of the best crystals to offer someone who is grieving as a gift.
Best Crystals for Manifesting Intuition and Creativity
This is one of the best crystals for manifesting personal power!
Its power lies in its ability to connect with your higher self.
Amethyst
Amethyst crystal is the perfect crystal used to promote calm, creativity, and enhanced intuition.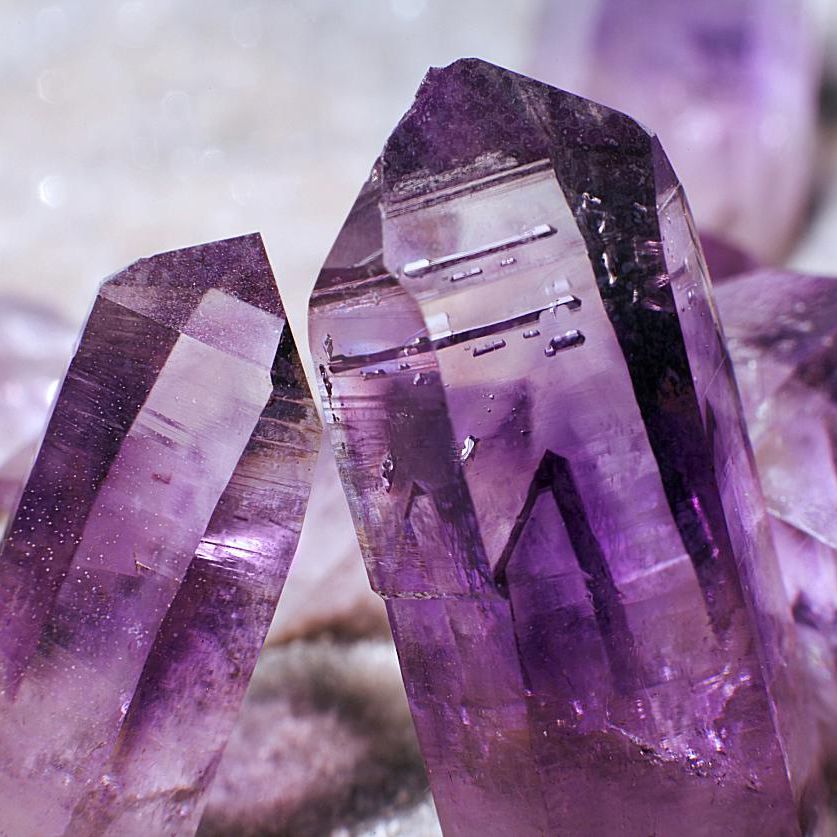 I like that it helps strengthen intuition, allows for rapid manifestation of a desire, and directs us toward achieving our desired outcomes.
Amethyst amplifies energy and improves perceptions, awareness, and spiritual transmission.
This is a great stone for self-expression, self-confidence, and building inner strength.
Amethyst is one of the quartz crystals for manifesting through the crown chakra and the third eye chakra.
Manifesting creativity is one of the less often discussed powers of Amethyst.
If you're looking to figure out something that's been on your mind, this is the perfect crystal!
The Best Crystals for Manifesting Protection
One of the most common uses for crystals is protection from harmful or negative energies.
Let's talk about a powerful protective stone for just this purpose.
Obsidian
Obsidian helps you remove negative habits or self-limiting beliefs that no longer serve you.
This opens new doors and creates new opportunities for self-improvement and amplifying your personal power.
Obsidian can assist you to overcome life's many challenges, provide new opportunities, and accelerate you towards becoming in alignment with your desires.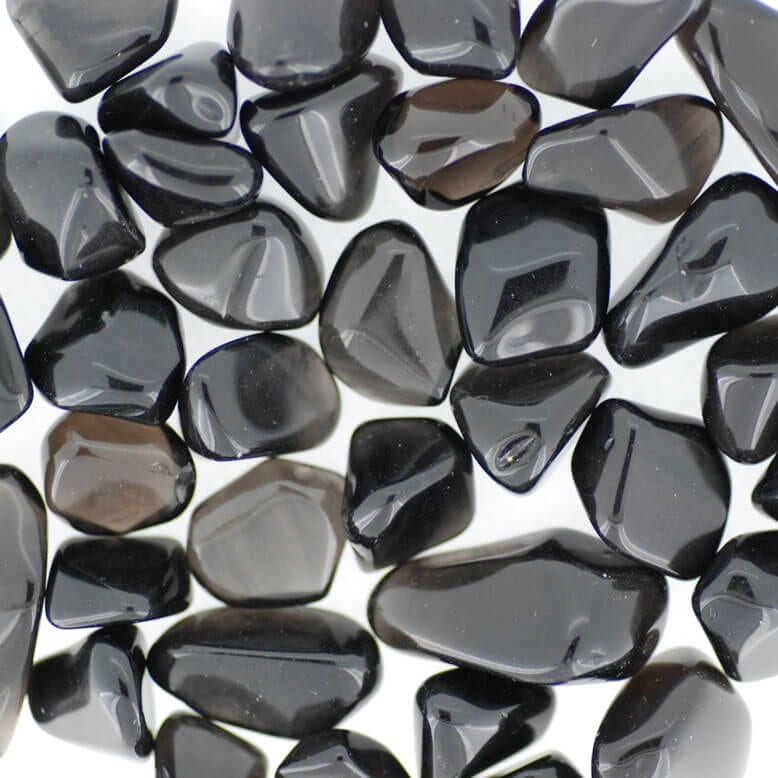 This crystal sharpens your focus which is another very important aspect of manifestation.
Use obsidian by placing it under your pillow if you're stressed or use it for a mediation session when attempting to calm down or settle your thoughts and fears.
The Best Crystal for Manifesting Energy Amplification
Let's talk about one of the best all-around crystals for manifesting, clear quartz!
Clear Quartz
Clear quartz is the master healer and without a doubt one of the most versatile crystals for manifesting.
It's an excellent crystal that intensifies and amplifies energy.
Another added perk to this crystal is its self-cleansing and it can be used to cleanse other crystals.
Clear quartz crystal can also be paired with any other crystal to amplify its energy!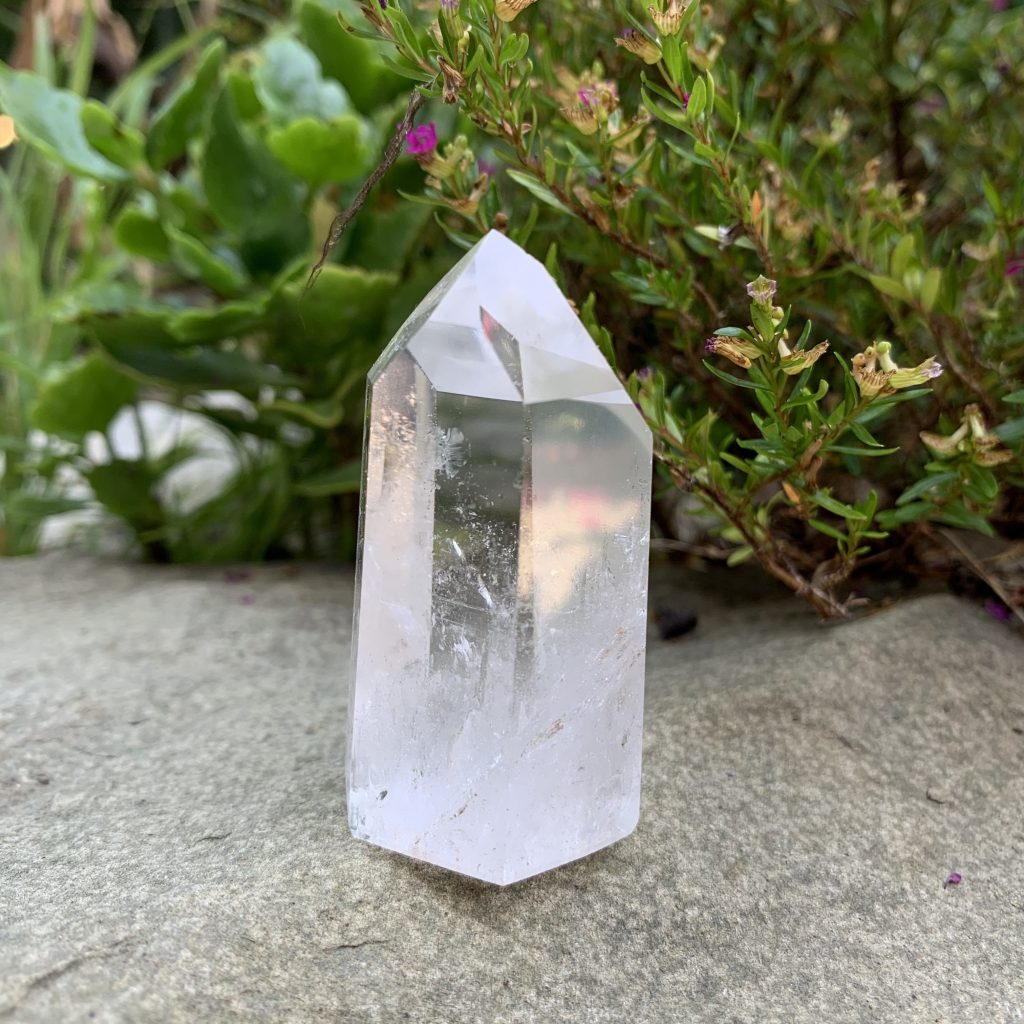 This is a powerful stone as it works well with all chakras.
Begin working with this master healer immediately if you haven't already done so!
Garnet
Garnet comes in a wide variety of colors.
You'll see it most commonly as a red stone but also see it as yellow, orange, and green.
Chakra placement depends on the color of the garnet.
Red – root chakra.
Orange/Brown – sacral chakra.
Green – heart chakra
Garnet helps with the amplification of energies, manifestation, and overcoming trauma.
Green garnet is one of the best crystals for manifesting unconditional love.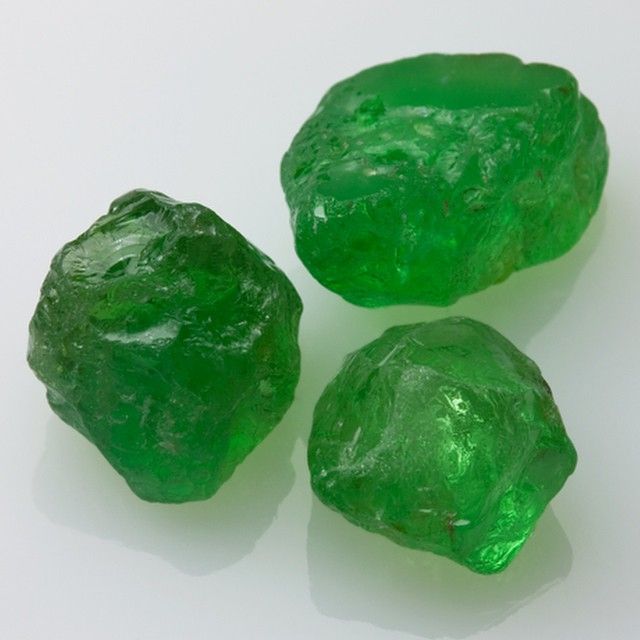 This is one crystal that works great as jewelry and is perfect to wear when going through a transition in your life.
How To Use Crystals To Manifest
Using crystals to manifest is one of the most powerful actions you can take.
Any work done using crystals for manifesting requires focus, energy, and effort.
Using a manifestation crystal can help you realize your desires through an intentional movement in energy.
All crystals have different powers and significance.
When choosing a crystal you will need a crystal that aligns with your intention of manifesting.
We've always believed that things happen for a reason.
Let's work together with the universe to positively influence guiding the things we want to happen!
Next Steps
Manifesting with crystals is more about focus, frequency, and emotions.
If you want help choosing the right crystals or want to become part of our Crystal Clear Community, send us an email by clicking on our contact page.
We'll tell you all about how you can pair mindset with crystals for the perfect combination to yield the most powerful effect.