You're about to learn about one of the hottest and most stunning crystals on the market, Larimar!
What is Larimar?
Larimar crystal is a vibrant blue crystal whose appearance is similar to that of the appearance of water in the Caribbean ocean.
This blue jewel of a stone is found exclusively on the Caribbean island of The Dominican Republic.
Its water-like reflection is absolutely stunning!
Many even refer to it as The Blue Stone of Atlantis.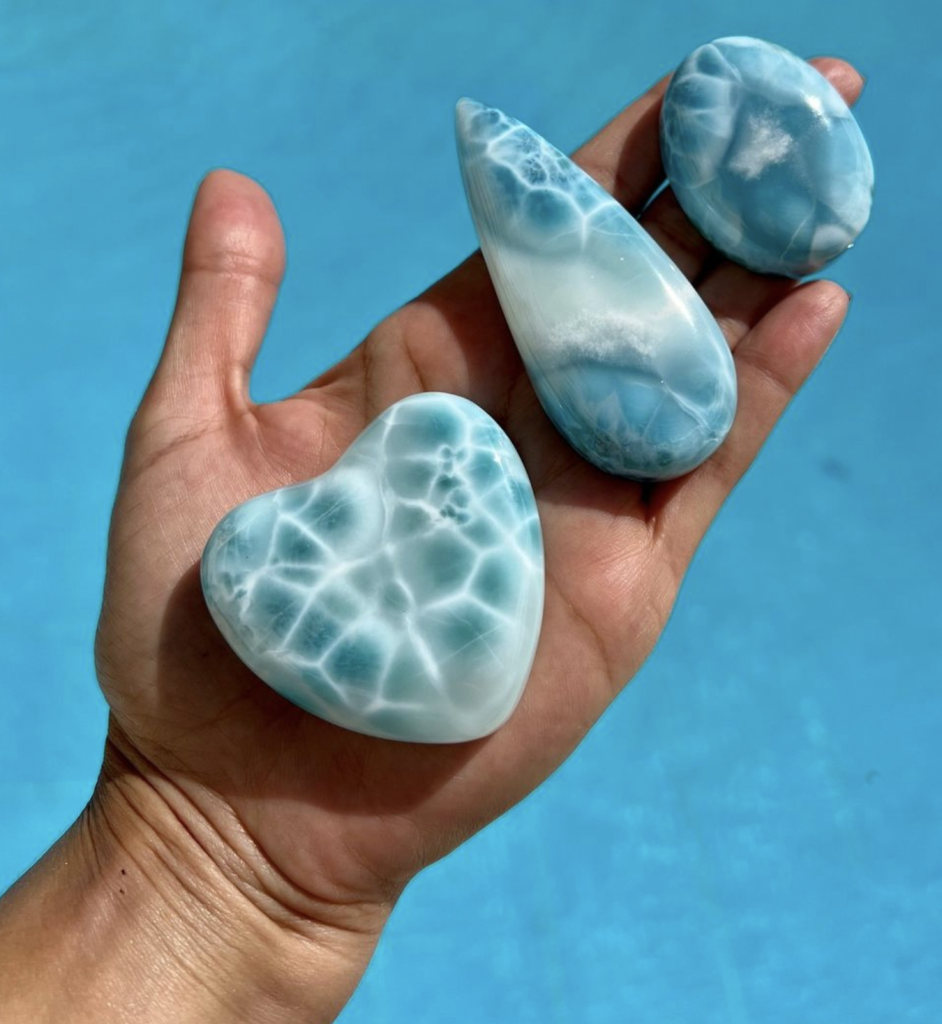 The Metaphysical Properties & Meaning of Larimar
The many healing properties of larimar crystal are:
Emotional balance
Spiritual enlightenment
Clear and effective communication
Healing relationships
Inner wisdom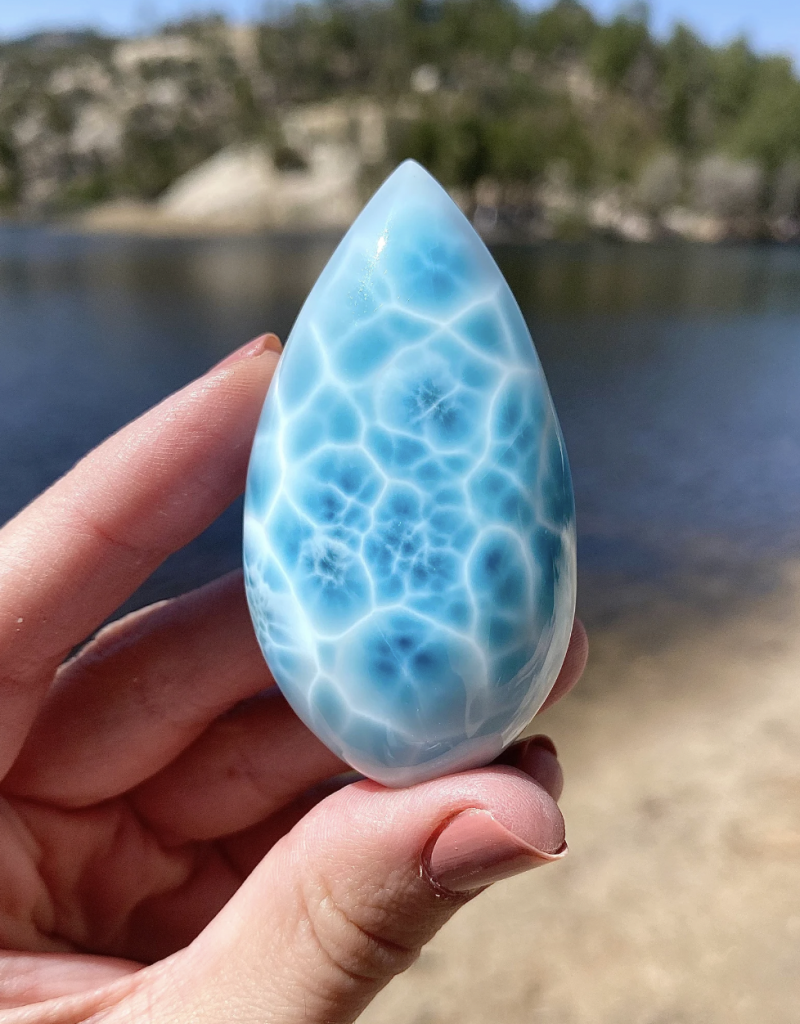 Larimar is aligned with the throat chakra.
This makes Larimar necklaces and pendants extremely popular for spiritual lovers of this energetic crystal.
Larimar stone
Many refer to Larimar as a crystal but it's also considered a stone.
It is a rare blue variety of the silicate mineral pectolite.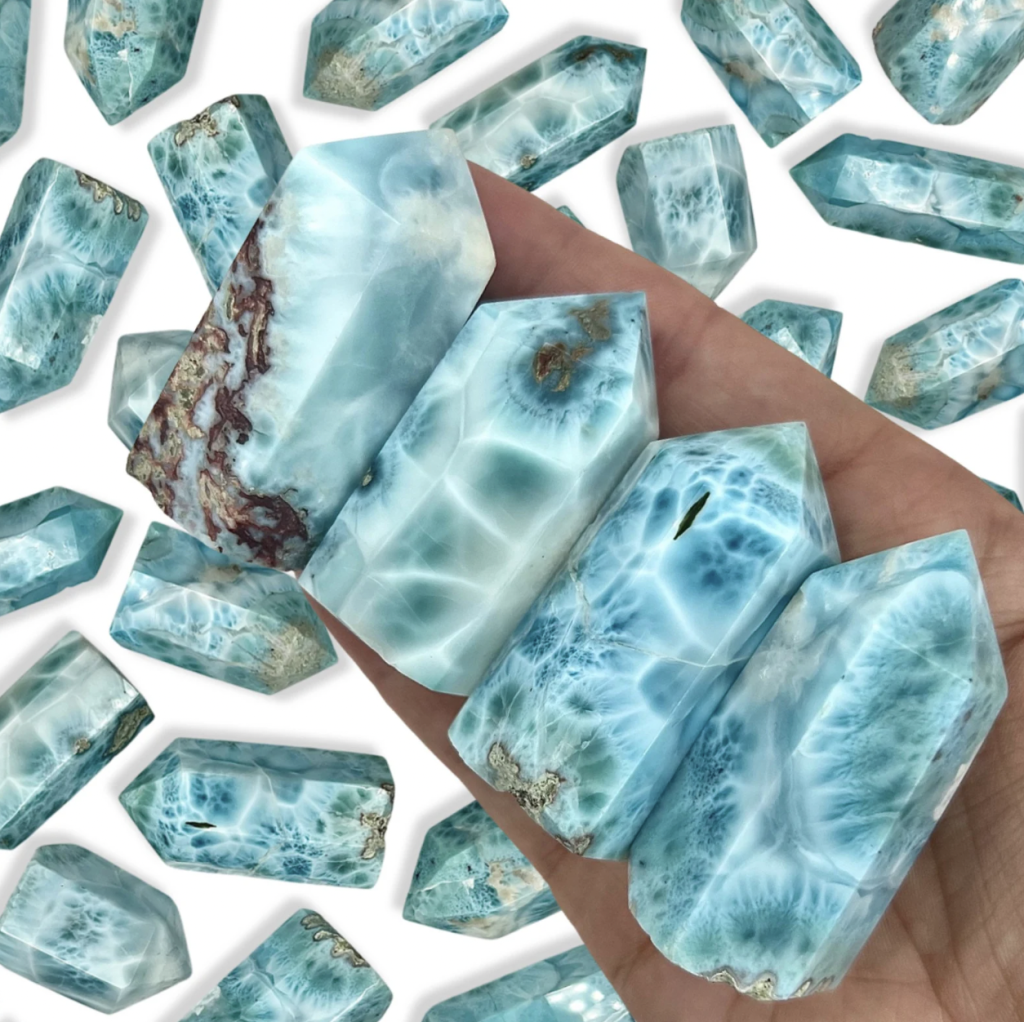 Larimer stone is found in an old inactive volcano.
We have not confirmed this yet this would have a dramatic impact on the value of larimar crystals in the next 6-12 months.
This stone caters to the Zodiac signs of February and March.
Larimar Jewelry
Larimar stone makes for one of the most stunning and highly sought-after pieces of jewelry you can buy.
Here are some of the most common ways Larimar is used in jewelry.
Larimar bracelet
Bracelets made of Larimar are becoming much more difficult to find due to their huge leap in popularity in 2022.
This Larimar bracelet is one of the most popular and is available for purchase.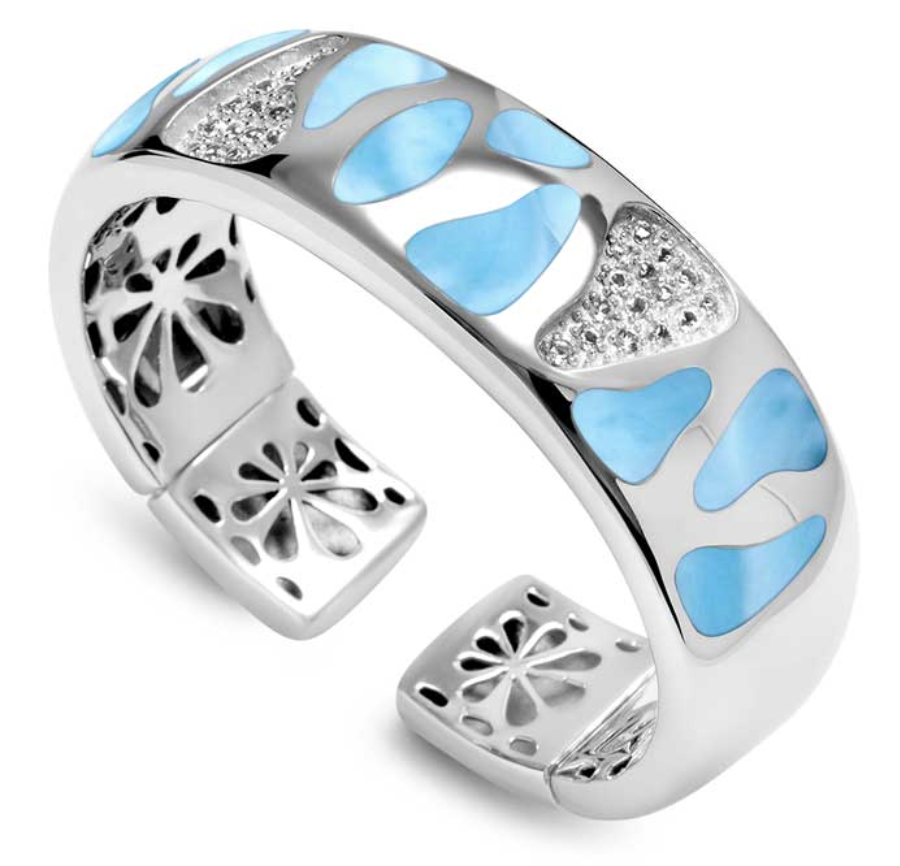 Do you agree this is one of the most unique and gorgeous Larimar crystal jewelry pieces you've ever seen?
Larimar ring
When it comes to larimar rings it's virtually impossible to not want to break out your credit card.
This is one of the most stunning rings we've found to date!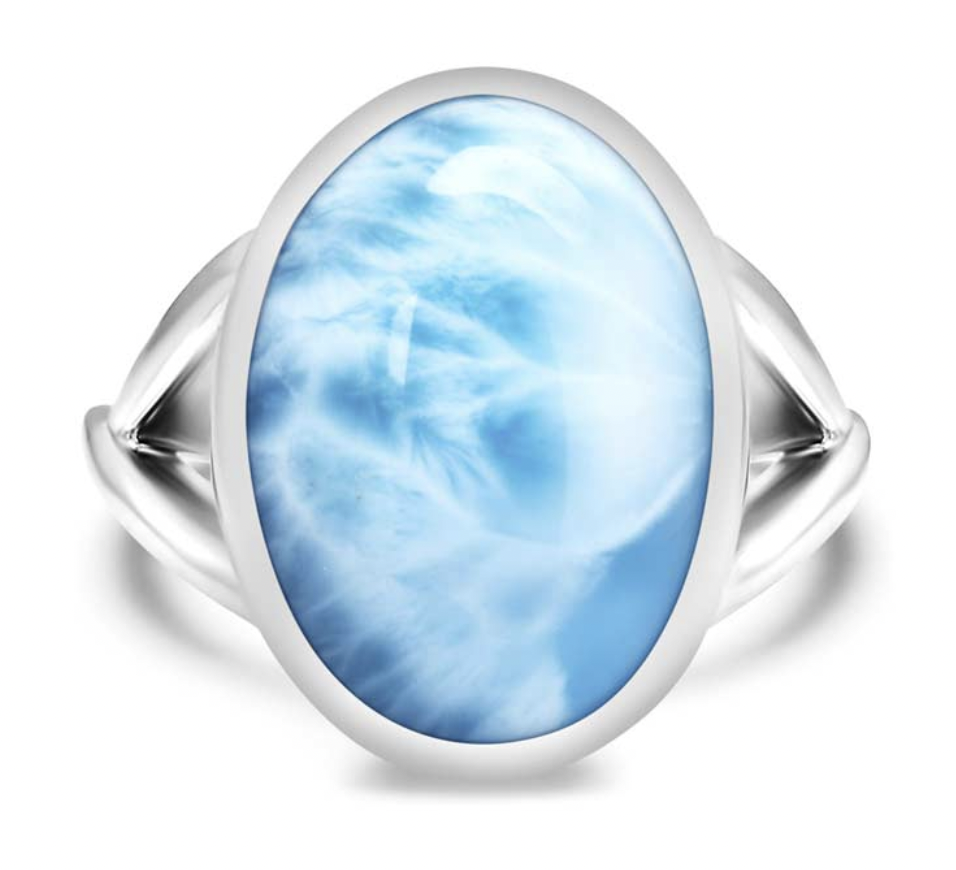 A ring like this will likely go up in value as this stone will become more rare in the near future.
Larimar necklace
This Larimar necklace is one of our favorites yet its price tag is $2,200!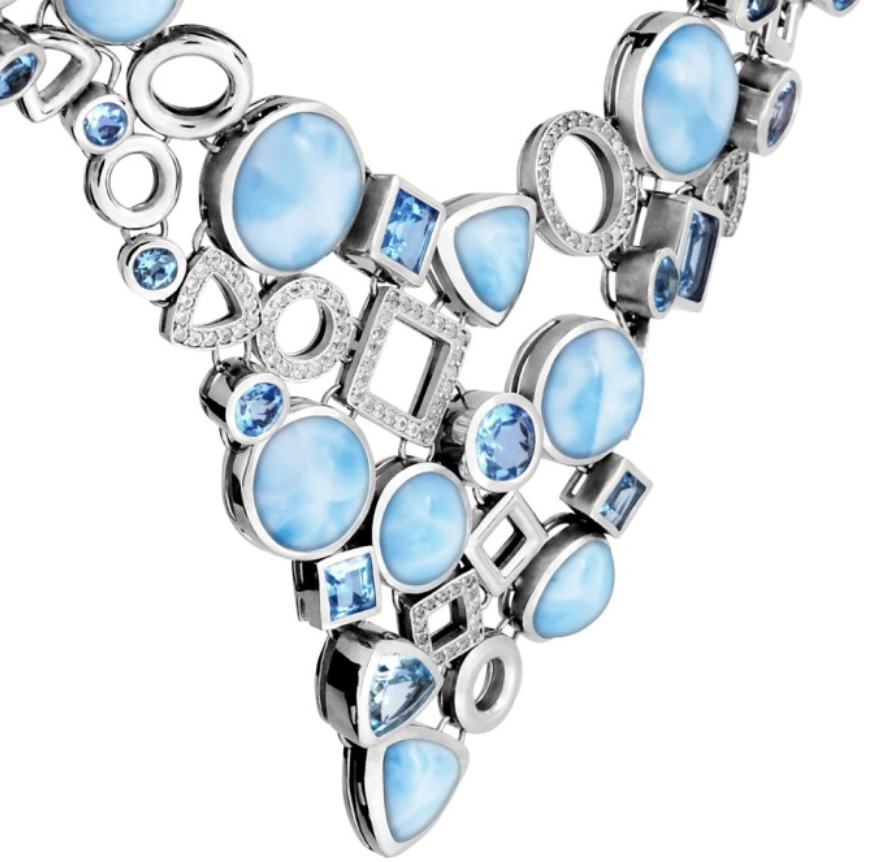 If you're looking for a less expensive larimar necklace consider buying one with a single stone or pendant.